...of The Renfrews!
Ottawa. 7 Feb. 2016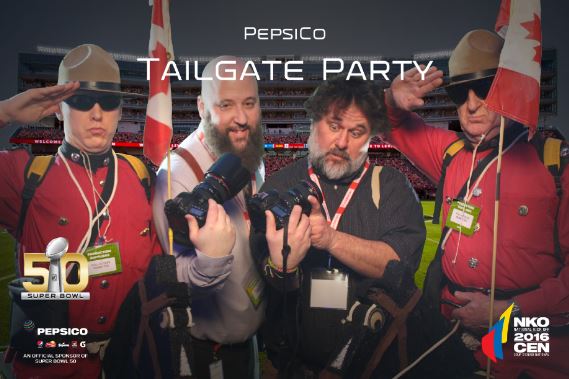 The Renfrews at the Super Bowl 50 Party, Shaw Centre, Ottawa

The Renfrews in Carleton Place, 2017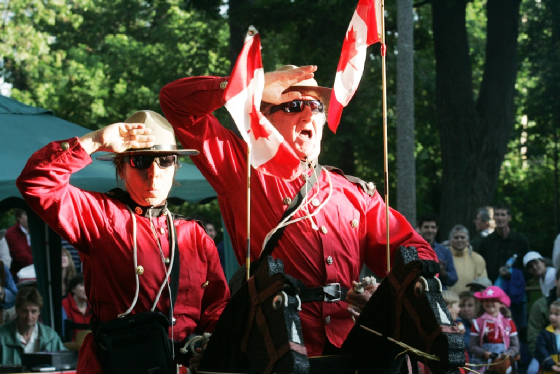 Canada Day 2014, Beaconsfield, PQ

The Renfrews in Waterloo, 2008 (Video)



The Scotiabank International Buskerfest Toronto
August 23-27, 2007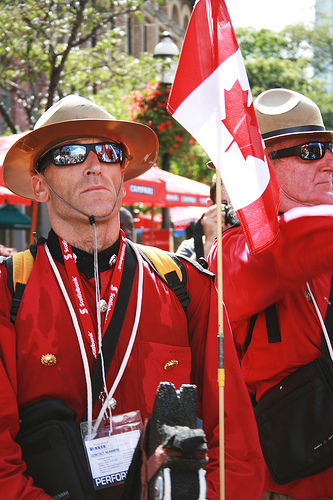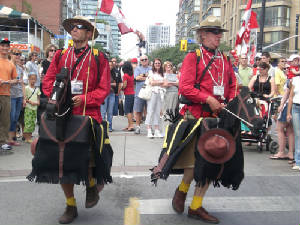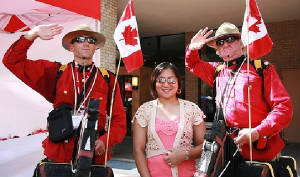 In support of EPILEPSY Toronto.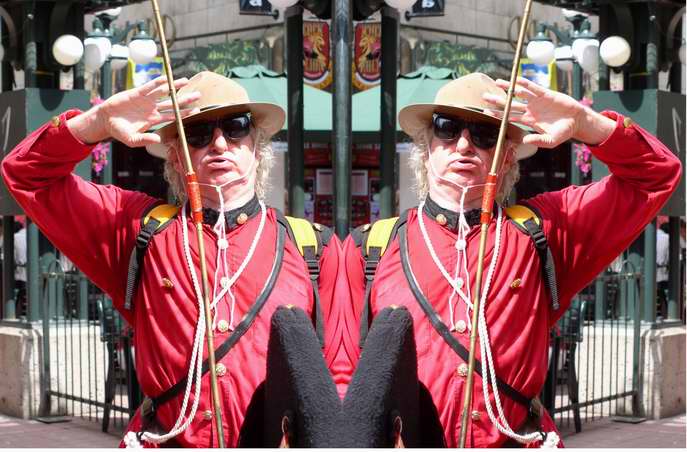 From left to right: The Renfrews: "At Your Service"
At the Sparks Street International Buskers Festival, 2003.

Brockville 2005
On the shores of lake Ontario at the Brockville Riverfest, Canada Day, 2005.
(left)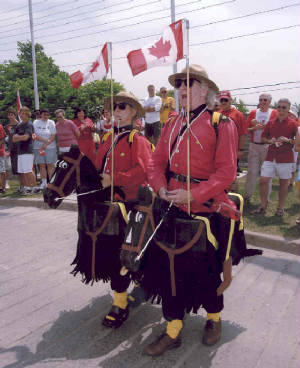 Brockville 2005
(right)
Showing off on the sidewalk of Princess street, at the Kingston Busker Rendezvous, 2006
"This very funny duo of animators are the "World's Smallest Musical Riot" and they are coming to town with their show "Privatized & Downsized." Come and salute your Canadian Mounted!"
The Kingston Busker Rendezvous program listing, 2006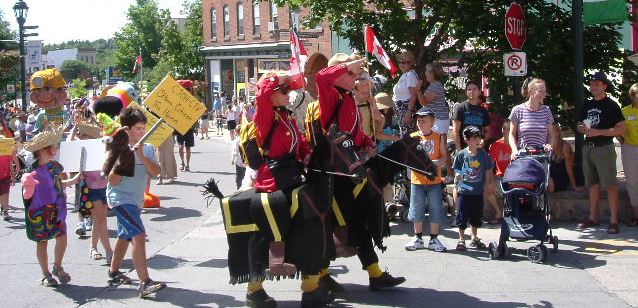 On parade at the Puppets Up Festival in Almonte, Ontario, 2008.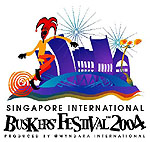 (below)
The Singapore River Buskers' Festival
From left to right: The Renfrews of the Royal Mounted! In between: The Flaming Butterflies, Prisma Fiesta, Andrew Sallenger, The Bomba Brothers, Bizircus, Jean of d'Arc, Dado, Byron Bertram, Mark Cmor, Chalkmaster Dave, Mimo, Mr Bunk, Junk Jam, Bike Boy, Mardene Rubio, Dylan Studebaker, Rob Torres, Jon Hicks, Hoopal, Patrick Drake, Foolesque, Bill Ferguson, Planet Banana, Smiling Kidz.

Renfrews in Toronto for Ottawa Tourism, 2005
Ottawa promotion in Toronto, part of the Ottawa Exposed Campaign 2005.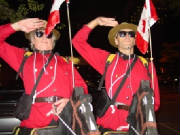 O Canada, we stand on guard for thee.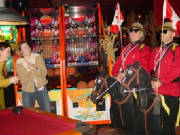 The Renfrews at poolside!